Jill was one of Chris's main dogs.  As well as working every day on the ranch, she went out and tackled the trial field. We had bought her as a trained dog from Norm and Bev Sommer, and Chris and her got along famously. She is related to Gin, and is one of the dogs we would never part with.  She has proven herself on the ranch time and again, whether it be moving cows and calves in spring, or the crusty bulls in fall.  She was 3rd in the 2010 Calgary Bull Sale Cattle Trial.  Wherever you see Chris, she was not far behind.  She has done many years of hard work, and now deserves the retirement she has earned.

Jill CBCA 3250

March 2004

CEA normal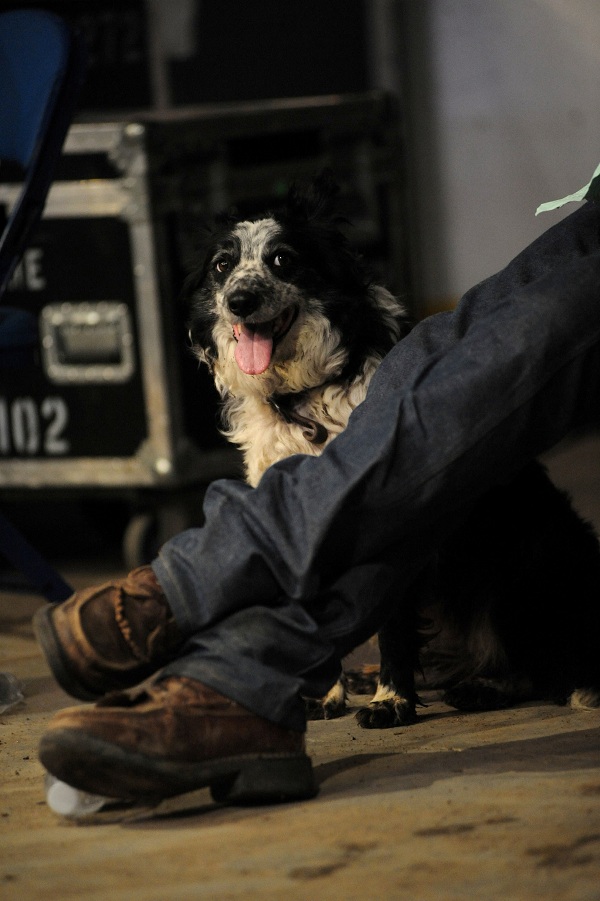 Gin CBCA 5718 ABCA 282493

Nov 2003

CEA Normal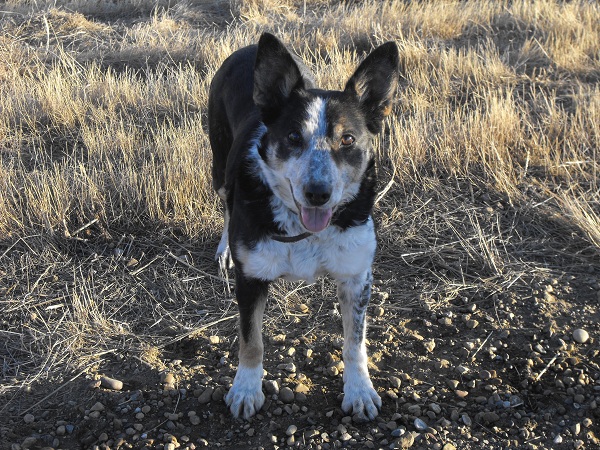 I bought Gin as a 2 year old, and was amazed at her ability to learn things quickly.  The first year I owned her, she won the 2006 ASDA Field Finals for Pro-Novice.  She was 2007 Triple Crown Champion, finished 10th in 2008 at the CBCA Finals in Kingston, Ontario, and 4th in the USBCHA 2009 Cattle Finals.  In 2010, she was 7th in the USBCHA 2010 Cattle Finals, and was 3rd at the 2010 Kingston Sheepdog Trial.  She was 2010 Reserve Champion at the Calgary Stampede. In 2010 she finished 4th at 2010 USBCHA Finals in Virginia, and was 2010 All Round Stockdog for the USBCHA.  A great year! In 2011 she was invited at Soldier Hollow in Utah, and represented Canada at the
World Sheepdog Trial in Cumbria, England.
and we ended 2011 by getting Reserve at the Canadian Agribition. In 2012 we (along with Floss) got into the top 12 for the World Stockdog Championship at Calgary, got Reserve at the Drayton Valley trial, made our way back to Kingston for the Canadians, got into the double lift for the Western Canadian Finals, was Saskatchewan representative for the driving competion, competed at the USBCHA Finals in Klamath Falls, Oregon, and won the 2012 Northland Stockdog trial -not a bad year at all!  2013 had not been bad - receiving enough points to once again go to the USBCHA finals in Virgina, and winning Reserve at the 2013 Western Canadians, and reserve at Farmfair 2013 (following her son!).  The old gal still has it - she definitely has looked after me over the years.