Our mission is breed the border collie for the purpose it was intended for - to work stock.  Our genetics have proven itself over the years, our dogs have proven themselves in many ranch homes.  The border collie was bred to work, so a bored border collie may turn out to be a destructive, or neurotic border collie.  They need a job to do, or they may find a job for themselves.  Some of our dogs have gone into flyball and agility homes as well.  We guarantee that our dogs will have a desire to work - a replacement pup will be given if the dog does not show instinct by 18 months of age.

We only breed our border collies when they have proven themselves at home - they have to do an honest day's work.  Some of our dogs may not do great on the trial field for 10 minutes - it is what they do the rest of the day that counts.  For us, they are integral in the day to day ranch operation.  They are a great employee - never complains, always ready to work, and will work on holidays.

We are members of the Alberta Stock Dog Association, Saskatchewan Stock Dog Association, Canadian Border Collie Association and the United States Border Collie Association.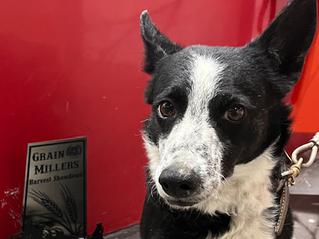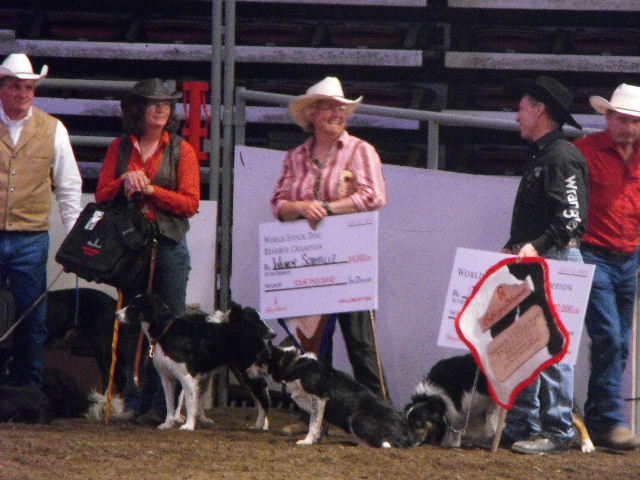 USBCHA 2010 National Finals - Gin finishes 7th.

Gin is 2010 World Stockdog Reserve Champion in Calgary (Fly is 5th in the finals)